Regular price
Sale price
$24.95 USD
Unit price
per
Sale
Sold out
Details

Includes soft carry bag
Use the Posture Glasses for watching TV, reading a book, or using your phone
Great for seated or lying positions
Can be worn on top of prescription glasses
Helps get rid of Kyphosis
No more pesky Tech Neck

 

Using posture glasses will help improve posture and restore proper neck position. This will ultimately decrease the stress demand on the eye muscles.

We are a product of our environment building dysfunction in our bodies, whether it be from driving, laying down watching TV or sitting at your desk all day. These habits will create a rounding of the upper back placing the head in a forward tilted position called Kyphosis. 

The posture glasses will allow you to watch your favorite shows while your spine is in a straight neutral position alleviating any back or neck pain Ultimately restoring the correct "s"curvature in the spine. 

When using the glasses and factoring in time your cervical spine position will restore back to proper alignment ears over shoulders.
Shipping & Returns

Domestic Orders:
All orders within the USA ship for FREE

International Orders:
Shipping is calculated at checkout based on your location. Customs and duty fees are not included.

Buy with Prime:
Only available within the USA
Free with Prime account
Orders are received within 1-2 days

Returns:
Click HERE to view our returns policy.

 

 
View full details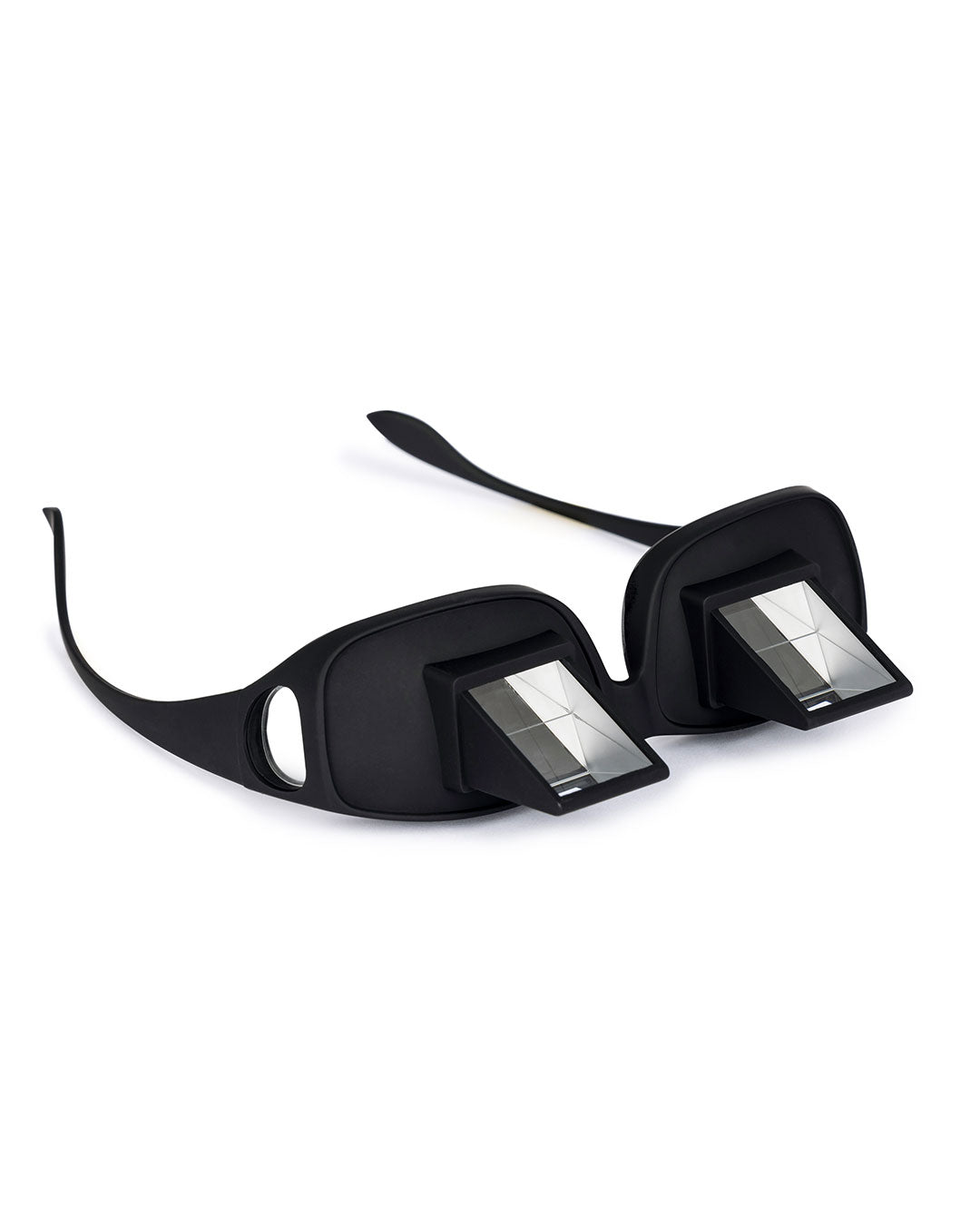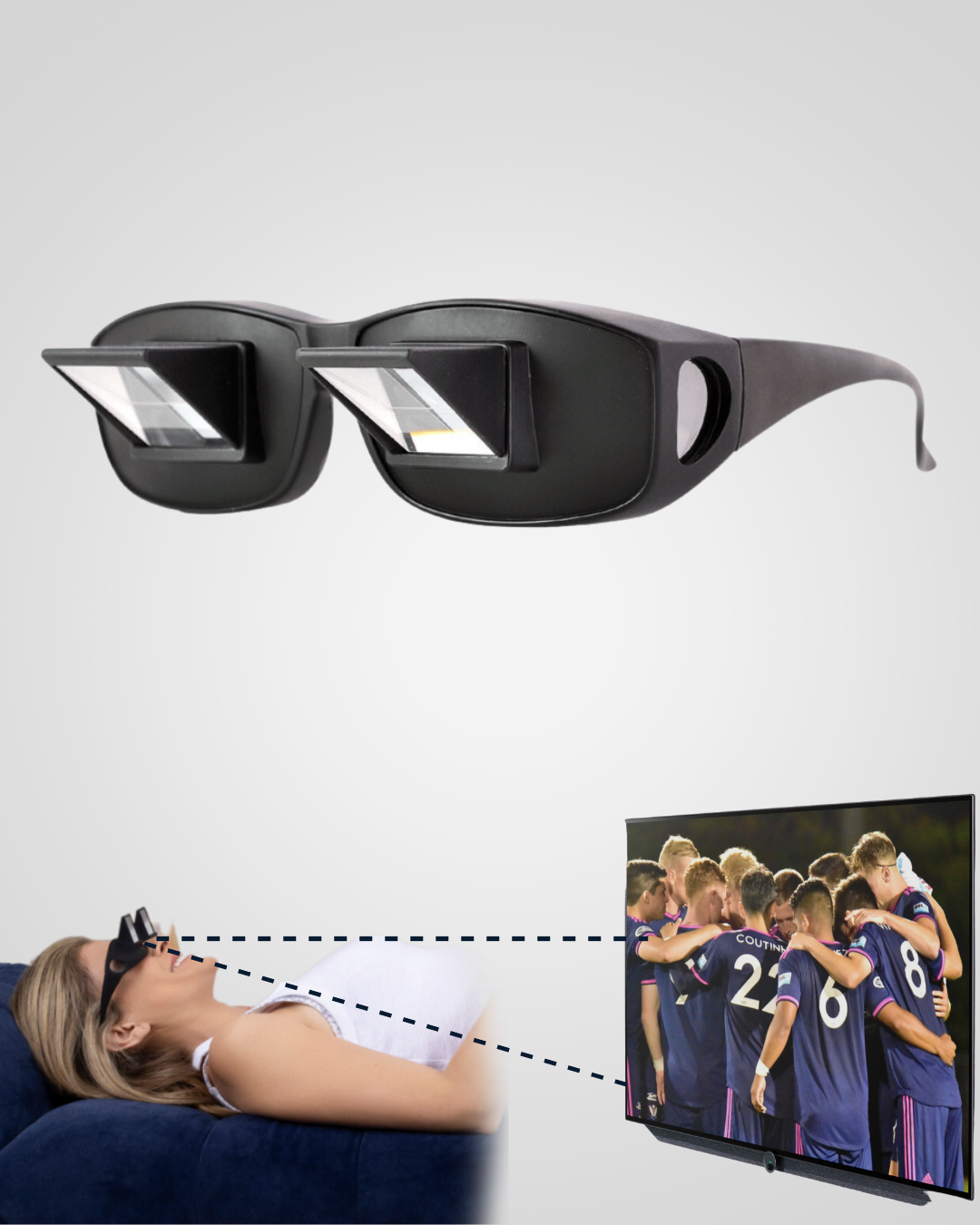 Lie Down and Feel the Difference!
Posture Glasses are an excellent device that, when worn while lying down in bed or sitting up it provides the user with the opportunity to read or view a screen with optimum posture placement over an extended period.
Watching TV

Reading a Book

See at a 90° angle

Use Your Cellphone
Frequently Asked Questions
Will these work with prescription glasses?

Yes, the Posture Glasses will fit over your prescription glasses.
How long can I wear them for?

You can wear the Posture Glasses for as long as you like. There are zero side affects to wearing them for long periods of time.
Are the glasses heavy?

The Posture Glasses weigh 3oz, you can compare this to your standard prescription glasses which weigh 1oz.
Can you wear these in an MRI?

Yes, but first check with the MRI technician. There are metal screws in the glasses but it is not magnetic.
Here's to keeping your head up!
Makes you keep your head up
Awesome glasses
These are amazing!! I can lie on the floor and watch tv or read a book.
They are a bit heavy on my nose but I absolutely love them! Thank you.
It saves my neck and lower back.
These are a great idea. My daughter was the one who got us on to them because she likes to read in bed. My husband and I both have them. Do your back and neck a favor.